atif_crack
New Member


Pakistan
3 Posts

Posted - 30 November 2004 : 11:10:28 PM

---
Ques: What do u do when u reach the heights of embarrassment and all else fails?

Ans: Go ask mr. saad pasha a.k.a Pir. [Jilawatan Int. Rep]

This is how the story goes ...

Some people wanted to have a jal fan get together here in Dubai / Sharjah. A pretty good move to increase the fan following in this part of the world. Pasha boy didn't like it. Denounced it. Mocked it. Infact asked the people to give money to him so he could do some "gig". After his posts on the eP forums, he got screwed off pretty bad on the forums. Couldn't defend himself. Got a guy to support him and he got screwed off bad too. Probably because there are so many people who actually hate him.

What now ?

The topic got deleted off the forums.

Reason: the topic was "useless".

Useless topics going against religion and topics that may really offend others are left open. jus coz they are "debatable". This was useless as pir couldn't defend himself. Doesn't really have anything on his hands. So he begged the admin to delete it. jus coz he couldn't defend himself. Good "gay" going!

Modz: Please let pir reply and let this stay open so we know what he is made of.


P.S - Phattu


Aqida
Moderator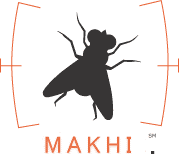 1244 Posts

Posted - 30 November 2004 : 11:55:52 PM

---
This topic is being locked.

Reason: The topic is "useless".

#1... It is really not an issue. Not much of a discussion really.
#2... If it was deleted off the eP forums, it's obvious they don't want it to be discussed.
#3... This seems like more of a personal issue. I say let's be grown up about it, not spread it on every forum available, and just solve it among yourselves.
---
Send all the hate mails to

[email protected]