LAHORE: After a 10-year hiatus, Noori released the first single of their third album, Begum Gul Bakaoli Sarfarosh (BGBS), in June, making a commitment to revive the dormant music industry. They then moved between Karachi, Lahore and Islamabad to host exclusive album previews for fans, who invested into their music by getting Noori merchandise on the band's website. The much-awaited BGBS was finally released at Fortress Square on Friday night amid live singing, excited fans and distribution of signed CDs.
Interestingly, there were even numbered 'selfie tickets' for each person who bought a CD. "You're choosing to be a part of the music industry when you invest in a CD. The onus of breathing new life into the industry lies as much on the listener as it does on the artist," said Ali Noor.
The intent behind the physical release of BGBS is to create a reference point for other musicians to continue creating music. "We don't want to be affected by the fact that a corporate sponsor isn't backing our content. We're motivated to find ways of achieving results without sponsors," said Ali Hamza.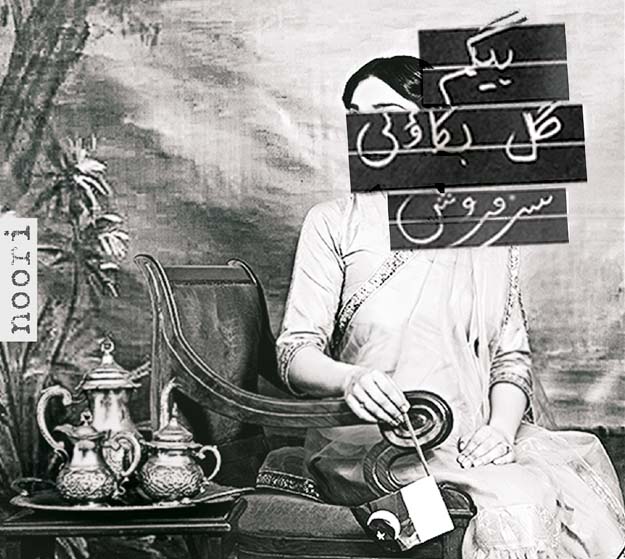 Ali Ashraf, an Islamabad-based musician, who was present at the event, agreed. "Noori's album launch has given the rest of us hope at a slow time for the music industry," he said. "Another famous artist should release an album soon after this to keep the ball rolling."
Ashraf himself has the content for his album ready but continues to seek sponsors as he feels the ground reality is slightly different. "It was relatively easier for Noori to release an album because they produced it in-house, which kept their costs low. Besides, had they approached sponsors, they would've been ready to hop on board because 'Noori' has a brand value. It's not as easy for the rest of us."
Khalid Bajwa, co-founder of Patari, who also graced the occasion, shared how the promotion of BGBS is part of a larger initiative that gives artists a chance to solely focus on the creative process. "We've planned out Noori's entire marketing strategy and are developing a blueprint, where we can use this model for other artists. We want artists to only create music and we'll take care of the rest."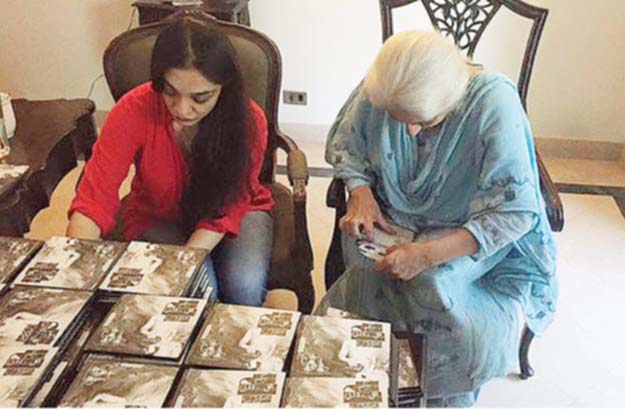 Friends and family got together to help the band burn their CDs
As for the album itself, Noori wanted it to be an aural experience, so other than amalgamating fan chants, they've included sound bites from radio and television archives to their record. The nine songs on the album comprise unreleased and leaked classics of the band, such as Mujhay Roko and 1947.
Kami Paul, who has tracked the drums on BGBS, has been playing with the band for two years and played a key part in evolving the band's sound. "Kami's groovy style of playing has allowed us to explore a new style of music and this album is more bouncy and danceable," noted Hamza. Hassan Omer has co-produced the album and Shiraz Uppal, a close friend of the band, has mixed and mastered it. The album comes with a unique cover and 46-page booklet, depicting artwork and different themes of the content.
Designed by Hashim Ali, it also featured a page with pictures of some of the fans, who have sung on the album. It also comes with a letter, an excerpt of which reads, "It's the age of digital downloads. We're sure that CDs will soon become like cassettes: obsolete and archaic. However, for us, this booklet and CD are the only way you can hold our hearts physically in your hands."
The album, copies of which the band painstakingly burned themselves, is worth Rs500 and will not be available in stores. Fans will only be able to purchase the CDs during the band's three-day tour, starting from Lahore and ending in Islamabad, or stream it on Patari in Pakistan and on iTunes outside Pakistan.
Published in The Express Tribune, October 11th, 2015.