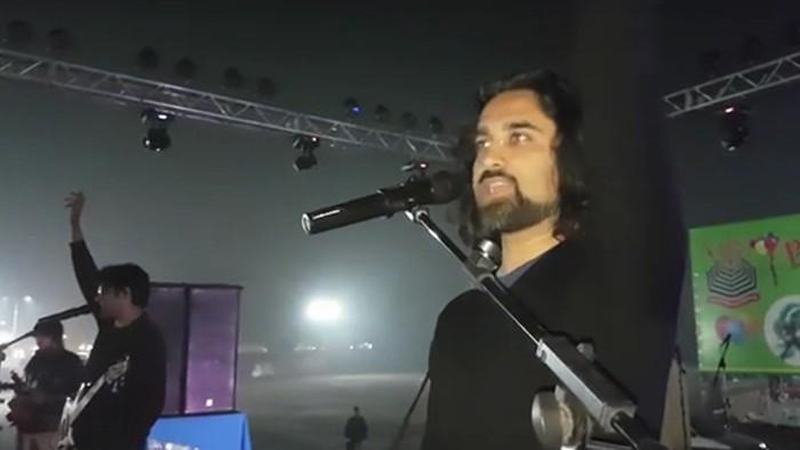 Rock band Noori paid tribute to Junaid Jamshed who was among the 47 victims of PIA PK-661 which crashed on Wednesday enroute to Islamabad.
The band wrote on its Facebook page, "It was a sad day to perform. With heavy hearts, we got on stage and could not think of anything but the loss of lives in the devastating plane crash #PK661. 'Aitebar' - a heartbreaking farewell to Junaid Jamshaid and all the departed souls! You will forever live in our hearts! #RIP."
Noori is a rock band from Lahore, Punjab, Pakistan, formed in 1996. The group was formed by songwriter, lead vocalist and guitarist, Ali Noor, along with his younger brother Ali Hamza, who were soon joined by bassist Muhammad Ali Jafri and drummer Salman Albert. Since the inception of the band, there had been many changes in the line-up; the only consistent members being, brothers, Ali Noor and Ali Hamza. The band is considered as one of the pioneering forces behind what is dubbed as the "21st Century pop revolution of Pakistan".
The band is known for being one of the pioneers of the Pakistani rock music scene. Although, initially the band, formed by the two brothers, Ali Noor and Ali Hamza, the latter left the band to pursue studies at Lahore University of Management Sciences.
Published in Daily Times, December 9th, 2016